Event
Date:
November 15, 2018
Venue:
Hrvatska udruga poslodavaca
Radnička cesta 52
entrance R2, 1. floor
Zagreb, Croatia
Price:
Registration is free of charge.
Organizer:
Embassy of the Slovak Republic in Croatia, Croatian Employers' Association, the Croatian Medicines Verification Organization, Slovak Investment and Trade Development Agency (SARIO)
Language:
English
Registration contact:
Adam Csuka, M: +421 910 828 327, E: adam.csuka@sario.sk
Jozef Mader, M: +421 910 828 328, E: jozef.mader@sario.sk
"Visegrad Group Countries + Croatia and Slovenia Medicines Verification Business Forum" is aimed at supporting and expanding the commercial and investment activities of V4 (drug, drug distributor, investor) pharmaceutical companies in the pharmaceutical and healthcare sector, respectively. Additionally, to establish new business partnerships, share mutual experiences and current trends with partners from Croatia.
The main themes of the event will be protection against the entry of counterfeit medicines into the legal supply chain (protection and enhancement of patient safety) the current issue of the comprehensive introduction of a new EU drug verification system (from 9 February 2019) on the basis of the European Council and Parliament adopted Directive 2011/62 / EU on the prevention of the entry of counterfeit medicines into the legal supply chain and Delegated Regulation 2016/161 on detailed rules on security features on the packaging of medicinal products for human use as well as current trends and business opportunities in the health and pharmaceutical industries.
The main speaker of the event will be Mr. Andreas M. WALTER, General Manager of the European Medicines Verification Organization (EMVO). The EMVO is the main organization responsible for introducing a new system of drug authentication in the EU. Representatives of national organizations responsible for the implementation of the V4 drug verification system (Slovakia, Czech Republic, Poland, Hungary) and Croatia + Slovenia as well as manufacturers and distributors of medicines will also participate in the event.
The Visegrad Group countries + Croatia and Slovenia Medicines Verification biznis forum is organised on the occassion of the Slovak presidency of the Visegrad Group.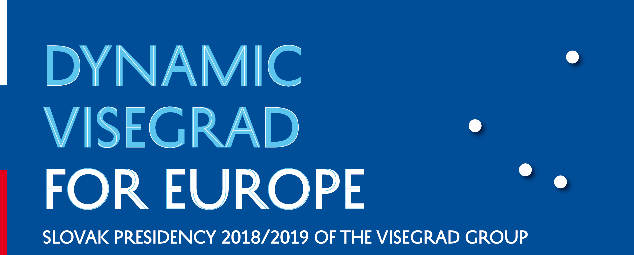 ORGANISER:


IN COOPERATION WITH: